Hi. We're Amplified and we help people to have conversations.
We help people talk about the things that matter to them and we enable their conversations to reach out and involve others in a way which shares ideas, discussions and resources.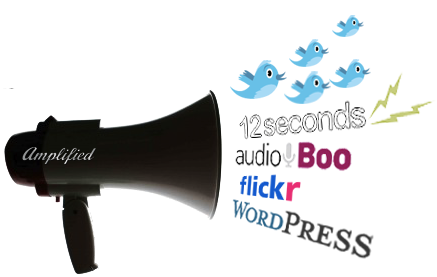 We use social media to enable and encourage community participation around events, conferences and public conversations.
This is a time when the world at large is shifting and it's an exciting time to be pushing new ideas forward. We want to help you join in.
Why not strike up a conversation with us right now?
Amplified Events
Amplified also runs an event series for practitioners in social media, technology business, mobile communications and creative agencies. Amplified solves business problems, creates new businesses and conducts research in interaction design and usability for emergent technologies.
All Amplified events are based on conversations, not presentations, and are free to interested participants.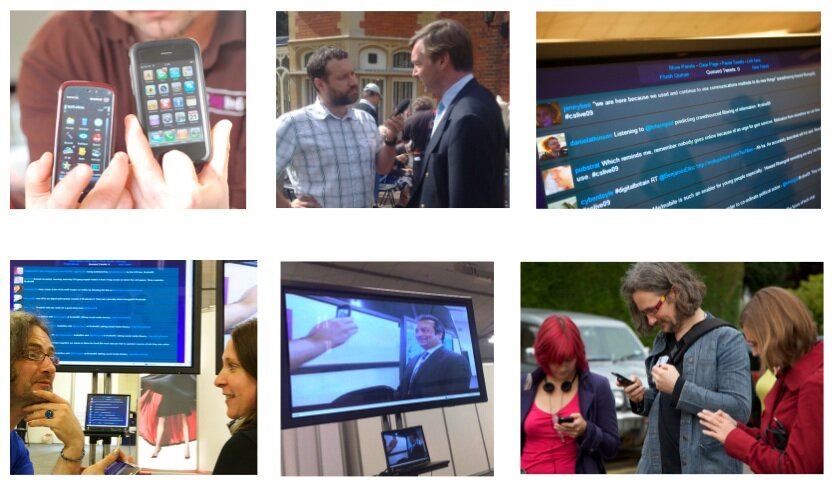 The Amplified event series is administered through Amplified.org, a non-profit organisation.
We also 'amplify' other events across different sectors. This means that what happens at the event can be enjoyed beyond just the attendees in that room, and on that day. It also means we get to cover the interesting conversations around the event – what we call the 3rd voice.
Amplified Projects
We are also working on some longer term projects.
The Cultural Leadership Programme at the Arts Council
We are working with the CLP to help the 25,000 leaders who have participated in the many Cultural Leadership Programmes offered by the CLP share their experiences, mentor and support each other, stay in touch, and keep up-to-date with news and issues affecting leaders in the cultural sector. Being Amplified, of course this is a mission that involves mixing online with offline. It is very us!
The CLP team are already using social media and have various online communities to support these functions, however Amplified is working with the CLP to design a hub that pulls all their projects and members together, and to plan a strategy that draws in their members through social media and connects them to the wider sector and beyond. One of the key aims of this collaboration is to provide a legacy for cultural leaders to continue to connect and share online, particularly during the current climate.
Many of the CLP projects we are working on involve events and Amplified will provide our usual event reporting services to capture the good stuff and document it online, to show interested parties what they can do with social media, and generally to bring these projects and events online so that they can be shared with a wider audience over a longer period of time.
The Generations Together Project with CaVSA in the London Borough of Hammersmith & Fulham
Amplified is working with CaVSA on the Generations Together programme for the LBHF. This intergenerational project explores the opportunities and benefits of collaborating across generation groups. Diversity (of all kinds) has been forecast as a major driver of innovation (Institute for the Future, 2007).
This project will provide insight in to the value of intergenerational working to tackle social problems such as isolation, fear of crime and risky behaviour, and to provide positive, life-enhancing experiences that lead to new and unpredictable outcomes. Amplified will be Reporting and Promoting the project, and this includes:
- Building media literacy capacity in local people and organisations
- With local people, using innovative research and media methods to gather stories
- Creating a collaborative web presence to share and promote stories
- Promoting awareness by overseeing and supporting a PR and media campaign
- Generating social capital through social media surgeries
- Developing collaborative evaluation methods
See our shared blog here.